Everyone knows that the job search can be a stressful time marked by hopeful ups and defeating downs.
You get excited about new leads and suffer disappointments on your hunt for that perfect job.
This is normal.
However, during your job search, you could be your own worst enemy by not accepting this is normal and, instead, taking it personally.
Without even knowing it, you could be throwing up resistance that will kill your job hunt success. This resistance takes form in physical mistakes and emotional baggage, and it will hamper your ability to land that great new job.
Whether you are top level executive looking for that next big advancement in an already successful career or you are a recent college graduate seeking that first job to kick off your career, you could be guilty of throwing up emotional roadblocks that will stop you in your tracks from ever setting foot in the door of many companies.
6 Job Search Mindset Killing Roadblocks
There are many common mistakes that job seekers make when looking for that next big job:
Research Fails – Often candidates believe they are properly prepared for their interview by researching all there is about the company, but they don't research their needs and their history. They then fail to align what they bring to what the company they are looking to join needs. This can cause a candidate to flounder in the interview and erode confidence.
Talk Down Accomplishments – During the interview, many candidates seeking to appear humble often talk down their own accomplishments making it seem like they really didn't do anything in their past employment. Be proud of your accomplishments, but don't be boastful.
Go It Alone – Often job seekers feel they must pursue their next job like a lonely hunter in the night. The truth is, you can get a lot of valuable information and learn something from others in your position as well. Talk to them. Seek out the help of recruiters, similar positioned colleagues and job search experts, but don't rely on them as your only source for new opportunities.
Begrudging Attitude – No one likes searching for a new job. But in the end it all comes down to your attitude. Approaching it with a bad attitude will only result in poor quality work on your part. Be excited for your new opportunity and enjoy the hunt as you broaden your horizons. You may even learn a thing or two along the way.
One-Size-Fits-All Resume and Cover Letter – One of the biggest mistakes you can make is sending the same cover letter and resume to many different companies. If you are truly interested in a position, you should do your homework and tailor both your resume and cover letter specifically for that position.
Negative Head Trash – Assuming all setbacks are because you are not a desirable candidate or only unique to you is the biggest emotional and mental drain at the root of stalled job search. It is important to realize ALL job seekers have positives and negative aspects of the search and it is normal. It does not mean you suck. It means that was not the right employer for you.
Remember, when you are job seeking, look at your actions in an objective manner.
Really look inside yourself and ask yourself why you are having a hard time and not finding the type of job you want. You could find that it isn't because you simply can't find something, but that you have become your own worst enemy creating unnecessary resistance in your job search.
Don't be too hard on yourself. We are all guilty of it at one time or another. Just pick yourself up and recognize what you are doing and correct it.
And remember, you don't have to go at it alone. Attend our upcoming No-Cost "6 Deady Job Search Mistakes Preventing You from Landing a Job" Webinar training where we will help you discover the mistakes that are holding back your job landing success and fix them once and for all.
Get your head and actions in the right alignment to move in the right direction. Get the help you need by joining us on the training. Register for the session of you choice: https://chameleonresumes.com/jsawreg
Be well!
Lisa
Lisa Rangel – Executive Resume Writing Services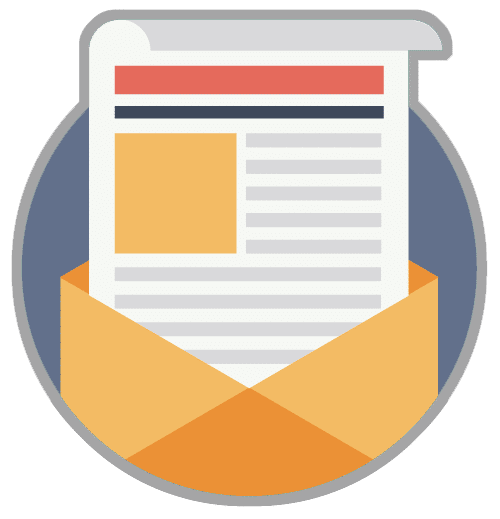 Landing your next job doesn't have to be an overwhelming, frustrating or time-sucking task. Get daily tips on how to find the position you deserve,  delivered right to your inbox:
The #1 addition every resume needs in 2023 and beyond.
How to get prepared for a job change even if you like the job you have.
How to handle a chaotic job market and where to focus your job-seeking efforts (hint, it's not the job boards).
Where to find great jobs without submitting 500 meaningless job applications.
How to slice through the Applicant Tracking System B.S. and land a 6- figure role you love.
How to track down the "unpublished job market" and have your pick of the best jobs out there.
How to write a resume that will hit hiring managers right between the eyes and have them scrambling to book your interview.
How to get up to speed with your online branding and write a LinkedIn profile that positions you as the #1 expert in your field.
How to approach job seeking with the "human touch" so you can keep the bots at bay.
And finally, access to our 4-stage META Job Landing system we've used with thousands of job seekers just like you.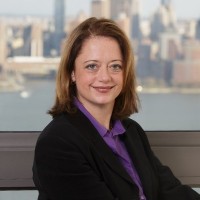 Lisa Rangel and The Chameleon Team are the only executive resume writing, LinkedIn profile development, and job landing consultancy who has been hired by LinkedIn and recognized by Forbes. Our 4-Stage META Job Landing System stems from decades of corporate and executive recruiting experience to position you to land your next 6-figure role faster.

Looking for an article on a particular topic? Use the search below...