Panel interviews are becoming increasingly popular because it streamlines the hiring process for the company. Instead of the candidate interviewing with one person at a time they meet everyone involved in the hiring decision at the same time.
As a result panel interviews can also be extra nerve wrecking for the candidate. Use our tips to make sure you ace a panel interview.
Research the Panelists
This may go without saying but it's still worth mentioning. If you know who will be on the panel make sure to research them ahead of time. This can give you clues into their personality, strengths and energy. Use LinkedIn to review their profile contents. See what school each person attended, what career path each has taken and what successes each bring to the table.
Showcase Your Soft Skills
Soft skills are those that involve how you interact with people. What better test of your soft skills than having you interview in front of multiple personalities at once?
Consequently you'll want to brush up on your communication skills for this context. Practice talking to multiple people at once by doing mock panel interviews with friends and family. Have examples ready that demonstrate the pertinent soft skills to the position in action. Show results that you have achieved by employing the relevant soft skills and characteristics that are important to having success in the prospective position.
Don't Change Your Personality
When we're picking up on the personalities of different people we may be tempted to adapt to their way of behaving. Especially if we think they are assessing us. We think that makes it easier for them to understand us.
While this is technically true it's something you want to avoid during a panel interview. If you're trying to match the five different energies of the panel members you may just come off as a people pleaser or worse, someone who has multiple personalities.
Your job is to make sure that you are solid and unwavering. If that means that one panel member loves you and another one doesn't you that's fine. It's better than having everyone think you're vanilla or unpredictable.
Don't Be All Things to Everyone
Similar to the last point, you don't want to be all things to everyone either. In other words, you'll want to focus on your key strengths instead of coming off as mediocre at everything.
One panel member may be into analytics and the other may be more into client interaction. That's totally okay. They understand that the candidates are going to be a part of a team, that's why you're interviewing in front of a panel. As such they are assessing whether or not your strengths are a good fit, not whether or not you are superman.
Brush Up On Situational Interview Questions
Since you're soft skills are being showcased and you've got multiple people on a panel interviewing you, it's safe to bet you're going to get asked some situational questions. That is to say the panelists may pose some questions concerning hypothetical problems or concerns that may occur on the job.
All the panelists are looking for is whether or not you can handle working with multiple people and take care of problems as they come up. The best way to show them this is to tell them stories of how you've overcome similar obstacles in the past.
Be Well!
Lisa
Lisa Rangel – Executive Resume Writing Services
Chameleon Resumes
Posted:
---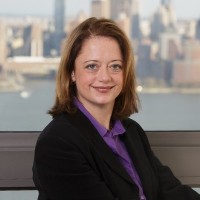 Lisa Rangel and the Chameleon Resumes team have helped over 6,000 executives and senior professionals land the 6-figure positions they deserve.
If you want to work with an elite team of former Fortune 500 recruiters, executive resume writers, and job landing experts so you can win the attention of hiring managers and land more lucrative interviews, sign up for an exploratory call so we can discuss how our 4-stage META Job Landing SystemTM can help you land your next 6-figure position.
---