While there's nothing quite like meeting people in person, the frank truth is that everything is becoming digital these days and the executive job search is no exception.
You can increase the likelihood of success by having certain resources at your fingertips, including those of a digital nature. Fortunately there are several executive job search apps that will make your job hunting a whole lot easier. The following are 6 of the best:
The Beyond Executives job hunting app allows you to search and share executive level jobs right from your phone.
You can search thousands of higher level positions, be notified of new openings via push notifications, use a built in GPS to find jobs near you, start the application process on the go, and much more.
You can also get a lot of value out of this app if you encourage your contacts to join as well, that way you can share relevant positions with each other via SMS and email.
LinkedIn not only has awesome features for your browser, they also have a very powerful app. Expand your network on the spot when meeting someone at an event, stay up to date on industry news, share your own updates, and tag individuals right in the palm of your hand.
3. Job Search by The Ladders (Apple and Android)
The Ladders has created a job search app that has some unique features for the executive job seeker. One unique feature is that you can see how you match up against your competition. You can also show recruiters your interest by "liking" job postings before even sending in your application.
4. JobAware (Apple)
JobAware is the highest rated iOS job search app on the market. Not only do you get access to job postings, they also have helpful articles to better your chances of a landing a job. The app also allows you to compare salaries among the different positions and has the capability to sync seamlessly with your LinkedIn profile.
5. Pocket Resume (Apple, Android & Blackberry)
Wouldn't it be nice if you could send your resume without having to go through the trouble of using email attachments? That's exactly where Pocket Resume comes in.
Send your resume directly from your phone in PDF format wherever you are. You can also edit your resume straight from your phone for easy customization. Finally, the app does all of the layout and formatting work for you.
SnapDat allows you to scan business cards and store them on your phone. This is the perfect way to organize the contact information of all those people you're meeting at networking events. It also takes the hassle out of trying to remember where you put all those business cards you collect.
You can also make calls and send emails directly from the app itself, making it very easy to do follow ups after meeting someone.
While the age of technology may make the job hunt a little less personal, it also makes it a whole lot easier to stay organized. Use these apps to take your executive job search on the go.
Be Well!
Lisa
Posted:
---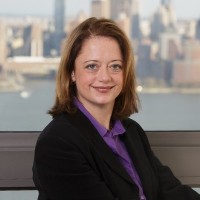 Lisa Rangel and the Chameleon Resumes team have helped over 6,000 executives and senior professionals land the 6-figure positions they deserve.
If you want to work with an elite team of former Fortune 500 recruiters, executive resume writers, and job landing experts so you can win the attention of hiring managers and land more lucrative interviews, sign up for an exploratory call so we can discuss how our 4-stage META Job Landing SystemTM can help you land your next 6-figure position.
---