In 2012, we were hired by LinkedIn to write an article titled "How to Build A List of Target Companies." Recently, we were inspired to revisit this article, expanding it by adding companies to a target company list in a systematic, logical fashion: We call this the CAVAC ™ Model.
Many job seekers struggle with how to build a target company list, resorting to job boards and dependence on recruiters. Take back control of your job search by using our list-building methods and LinkedIn Profile tips to create your own opportunities and expand your target company list.
Utilizing a target company list, you can apply directly to important contacts within a company. We've personally used these tactics to build target company lists for some of our current clients. We intend to share these LinkedIn Profile Optimization and target company list tips with you:
Create Your Wishlist of Companies
Once you start your job search, you should think BIG. Create a list of companies where you have always wanted to work. Think about what attributes these companies have that inspire you to work for them. Write down these traits and use this list to springboard your thinking. Creating a wishlist will help you develop other companies that may embody the same characteristics and philosophies.
Apply the CAVAC™ Model to Build Your Target Company List
What is the CAVAC™ Model? The CAVAC™ Model is a systematic, hub-and-spoke thought process that helps the job seeker create a stream of new ideas about potential companies where they may find their next position. The C's are the company's clients and competitors. The V is for vendors. And the A's are associations and affiliate companies that complement the target company's business.
Create Leads From Industry, Conference, Convention, and Tradeshow Literature
If you can, you should attend a conference live. In-person attendance enables you to begin and nurture relationships with people who can help your job search. Ultimately, this move will benefit your career as well.
However, review the website and conference literature if you cannot attend an in-person event. What companies do the speakers represent? Analyze the sponsors committing advertising dollars to the conference as well. These entities will typically have a philosophy and long strategic view to growth and leadership you may seek; ideal candidates for your target list.
Join a New Group or Form Your Own
The critical component here is to ensure you surround yourself with positive, action-driven, generosity-minded individuals who will exchange job leads equally based on each group member's needs.
You can find groups listed regionally online with your State Unemployment office and private websites such as The Landing Expert. This site provides users with an updated list of New Jersey job search clubs while citing meeting times, dates, and locations.
Search for Blogs in Your Industry
When identifying blogs in your industry, you can use a few avenues to utilize this information. The company may become a target list candidate if you're looking at a corporate blog. Note who employs the blogger if they're writing from an independent opinion.
Lastly, you can look for upcoming and expanding companies the writer discusses in the content of the articles, adding them to your list. Based on your experience and training, downsizing companies can also serve as possible job leads. (Downsizing companies may continue hiring as they release others, a great perplexity of the employment space).
Discovering Contacts Using LinkedIn
As job search consultants, Chameleon Resume clients often ask us, "How can I find contacts to help me land the job I want?" Although you may have a stellar resume, a robust LinkedIn profile, and a well-written cover letter, only the right contact person can point you toward non-publicly advertised opportunities. These same individuals may help you get a foot in the door for your dream job. Here's how you can find the names, titles, and contact information to help advance your LinkedIn contact list and career.
Learn the Titles and Names of Key Target List Contacts
Your first step is to identify the anime title of the individual who might be your manager if you secure your dream job. Are you a Senior Accountant? Focus on finding the Controller or Accounting Manager at your target firm. Are you a Pharmaceutical Regional Sales Manager? Find an SVP of Business Development or an Area Sales Director at the prospective employer. The person most interested in hiring directly manages the position you want – they know what is needed. This is the person you wish to contact.
Using LinkedIn's Search function, perform a search on the appropriate title within your target company. Search results may yield the name of the person holding the target title if they are within your 1st, 2nd, or 3rd-degree connections, within your group member reach, or results can yield the names of people who work within the department you are researching. If you do not unearth the name of the manager you need, use the information provided about the department's other employees to sleuth your way to the person you need. For example, suppose you are looking for a Sales Director at a consumer products company, using the Advanced People Search function. In that case, you may discover that person or someone with a similar title as your 2nd-degree connection. Or you may find a key contact as a fellow group member. You can add these connections to your LinkedIn contact list.
Uncover Contact Information for Important Contacts
Once you have found the names and titles of key executives and managers, contact them using LinkedIn's InMail feature. If your target contact does not accept InMail, the following tactics can help you to locate the person's email address so you can email them directly.
Enter the company's email suffix in a search engine. This will hopefully lead you to the full email address of an employee who works at the firm. For example, if you want to contact a manager at XYZ Corporation, enter "@XYZcorp.com" or "@XYZcorporation.com" in a search engine. You will hopefully get a full email address for someone (it doesn't matter who it is) at XYZ Corporation. You can then use that to extrapolate the company's format for all their email addresses – e.g., first initial followed by full last [email protected]. This will allow you to send an email to the manager you want using the correct address.
To locate employees within specific departments, add the department to the company's suffix and then search. For instance, try "@xyzcorporation.com marketing" to find marketing staff or management. Another way to determine email address conventions is to look at the company's press releases. Frequently, a PR contact's email address will be listed. Follow that same email convention to determine the recruiter or hiring manager's email address.
Optimize Your Contact List | A Key to Job Search Success
Remember that you can always whittle things by removing jobs and contacts that may become irrelevant or outdated. Narrowing your search will help you concentrate on the jobs that seem like dream jobs and may mean the most to you.
When you can identify potential decision makers at companies that interest you, send these contacts targeted correspondence such as a cover letter and focused resume. Direct contact shows effort, initiative, and genuine interest. 
We hope these LinkedIn profile tips help you. For some additional information and help improving the resume or LinkedIn profile optimization, the Chameleon Resumes team can help. We can assist you with starting the process that will lead you to your next job opportunity. 
Many clients begin with us thinking their resume and credentials are ironclad. Unfortunately, many information items on their resume are outdated, and they haven't started networking or building a contact list.
With Chameleon Resumes, our team can improve your LinkedIn profile optimization and resume. By committing the right time, effort, and persistence, you could experience your potential dream job contacting you!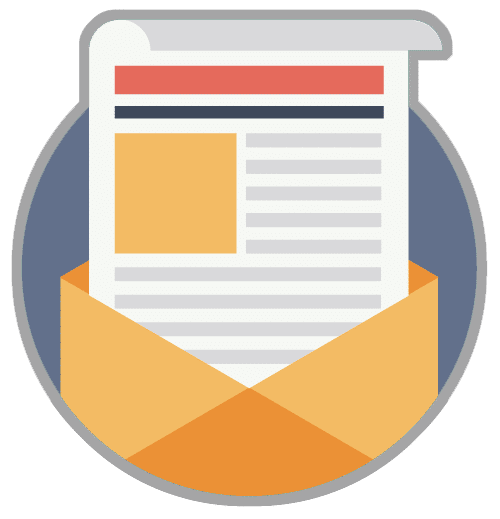 Landing your next job doesn't have to be an overwhelming, frustrating or time-sucking task. Get daily tips on how to find the position you deserve,  delivered right to your inbox:
The #1 addition every resume needs in 2023 and beyond.
How to get prepared for a job change even if you like the job you have.
How to handle a chaotic job market and where to focus your job-seeking efforts (hint, it's not the job boards).
Where to find great jobs without submitting 500 meaningless job applications.
How to slice through the Applicant Tracking System B.S. and land a 6- figure role you love.
How to track down the "unpublished job market" and have your pick of the best jobs out there.
How to write a resume that will hit hiring managers right between the eyes and have them scrambling to book your interview.
How to get up to speed with your online branding and write a LinkedIn profile that positions you as the #1 expert in your field.
How to approach job seeking with the "human touch" so you can keep the bots at bay.
And finally, access to our 4-stage META Job Landing system we've used with thousands of job seekers just like you.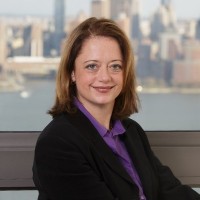 Lisa Rangel and The Chameleon Team are the only executive resume writing, LinkedIn profile development, and job landing consultancy who has been hired by LinkedIn and recognized by Forbes. Our 4-Stage META Job Landing System stems from decades of corporate and executive recruiting experience to position you to land your next 6 or 7-figure role faster.

Looking for an article on a particular topic? Use the search below...