The Executive Resume Writer you choose should be able to ensure you will drive through each phase of the job search successfully. There is more to a successful job search than just the executive resume. Consider the following services from your executive resume writing service provider to prepare yourself successfully for all aspects you will encounter in your job search:
• Resume, Social Media Profiles, Biographies, and Websites
Branded resumes, keyword optimized social media profiles for LinkedIn and other websites, executive biographies and personal websites are all part of the virtual and physical documents when conducting a job search.
• Job Search Plans, Networking, and Social Media Usage
Custom executive job search plans, strategic networking approaches and targeted social media use to unearth hidden opportunity and connect with key decision makers at companies are what successful job seekers do on a daily basis.
• Cover Letter, Thank You Notes & Job Search Communications
Design crafted cover letters, pointed thank you notes and concise job search communications for formal introductions, job submissions, applications, exploratory interview requests, networking opportunities, follow up interviews and offer considerations that are consistent with your employment brand throughout the process.
• Interview Research, Preparation & Modeling
Proper company research, thorough self preparation, interview question practice, expanded research into opportunities, culture and key players enable successful job seekers to land the plum job.
• Salary Benchmarking & Negotiations
With all of the above done properly, do not lose at the end by not having research and strategy to land the largest possible compensation plan available for your role.
• Career Management & Employment Trends
Co-worker relations, inter-office communications, project choices, executive positioning, succession planning and on-going career coaching to ensure you make the best choices to advance your career.
Written by Lisa Rangel, Executive Resume Writer
Posted:
---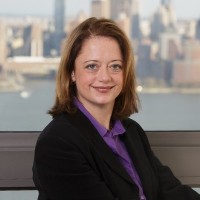 Lisa Rangel and the Chameleon Resumes team have helped over 6,000 executives and senior professionals land the 6-figure positions they deserve.
If you want to work with an elite team of former Fortune 500 recruiters, executive resume writers, and job landing experts so you can win the attention of hiring managers and land more lucrative interviews, sign up for an exploratory call so we can discuss how our 4-stage META Job Landing SystemTM can help you land your next 6-figure position.
---