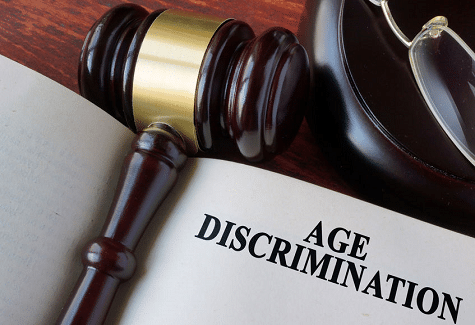 Why Older Job Seekers Need To Ignore Google's Age Discrimination Suit
In case you weren't aware, this news was announced on July 22, 2019 by various sources:
"Google is set to pay $11 Million to settle 227 cases launched by job seekers who believe their applications were unfairly dismissed because of their age."
Google settled admitting no wrong doing and will incorporate a number of measures to expand inclusiveness and sensitivity training in hiring.
A few ChamTribe members emailed me links to this news above when it came out.
Some of the comments accompanying the news links were:
"You may have seen this, but I thought I would share 🙂 …"
"I knew age was an issue in job searching."
"There is hope we can beat this!"
You know what was my gut reaction upon reading the news?
"227 people? Well, that doesn't seem like a lot…."
So I sought out to find some data.
Did you know that Google had over 2 Million job applicants apply to work at Google, according to an Inc. Magazine 2017 article titled, "It's Harder To Get Into Google Than It Is To Get Into Harvard"?
And now there is a 2019 CNBC article "Here's How Many Google Interviews It Takes to Hire a Googler" that says there are 3 Million applicants per year.
The 227 applicants in the lawsuit represent roughly 0.01% of one year's applicants. To be clear, that's one one-hundredth of a percent of one year's applicants. And this suit includes applicants over a 3-4 year period, I believe.
And Google hires about 6,000-7,000 people per year from the 3 Million applicants. That's a .2% chance of getting hired by Google—you really do have a better chance getting into Harvard.
By giving you these stats, I am not saying these 227 people did not experience ageism.
I'm sure some of them did genuinely did experience ageism, despite Google's lack of admission. You can't have a company being that big with 103,459 employees (Wikipedia Q1 2019) without mistakes being made. Google employees are humans, too, like the rest of us.

However, because a few instances of ageism occur, that doesn't automatically indicate there is a pervasive ageism problem in hiring at Google.

And further more, because 227 people are going to receive $35,000 each for an ageism in hiring settlement, doesn't mean there is ageism in YOUR job search.

Based on the numbers and the percentages, there could be many other reasons why these individuals didn't get hired that had nothing to do with age… but because they were over 40, it was more convenient to label the instance as ageism.

Older job seekers need to be careful they aren't using this Google lawsuit information to confirm their insecurity as an older job seeker—when all it is is a settlement between 227 people and Google.

Older job seekers must beware of using this lawsuit to incorrectly label what is happening to them in their job search as ageism, and then as a blinder to avoid looking at what they CAN fix in their own job search.

This will only hurt the older job seeker.

There are often so many factors in play with these situations and it cannot be overly simplified to say it was ageism. I see instances get quickly, and wrongfully, labeled as ageism, when it's really an issue of being outdated or a not-the-best-fit for the role.

Some of these examples are:

— A resume uses a dated format, task-focused language and is devoid of achievements. This type of document won't generate an interview at any age.

— If you are still using an AOL email account, or worse, EarthLink email, people assume you are older. You might as well just leads wih how old you are 😉 (I'm kidding… Don't do this.)

— An applicant uses antiquated achievement stories in an interview or a career document. For example, talking about your first conversion being a Y2K conversion for a financial institution isn't going to impress anyone.

— Using a combination of outdated communication tactics will infer you won't be able to work well with a team using modern communication tools. For instance, suggesting to fax a document in or only meeting in person with a group that uses Slack and Trello to communicate won't put you on the short list of candidates for the final interview at any age.

— When you aren't hearing about prime opportunities or landing interviews with 35-year old hiring managers as often as you used to because your network is mostly focused on retiring or not in critical leadership as much any more because they are winding down. That doesn't mean it's ageism. It means you may not have maintained your network to include younger people.

— Let me ask you this: when you were a 35-year old hiring manager, how many 55-year old potential subordinates did you interview? Probably not many because you didn't network with many people in this age bracket. So I find what can be labeled as ageism can be fixed with networking conversations.

I think it's important for job seekers of all ages to put forth the most progressive, solution-oriented, relevant presentation of their achievements as possible, and not focus on tenure.

I believe your network should not comprise of only people like you and then you get mad when people not like you only hire people like them.

Again, this doesn't mean I think ageism doesn't exist (it does) or that ageism is OK (it's absolutely not). It doesn't mean this isn't a win for the 227 people involved or that Google shouldn't have ageism sensitivity initiatives.

It just means it has nothing to do with YOUR job search as an older job seeker. Don't use these types of stories as a crutch to create an excuse as to why you aren't landing interviews or getting offers.

It's crucial to position ourselves (I am 49) to be victorious soaring eagles in our job searches and not position ourselves as pigeons in target practice.

Be innovative on how you position yourself to overcome these challenges.

If you focus on what you have recently done well that is relevant to the prospective employer, age becomes less of an issue. So this means experienced job seekers shouldn't begin their resumes and LinkedIn profiles with "Over 30+ years of experience…" and then be flustered when age is perceived to be used against them. Right?

Who is with me?

Shift your mindset to what is working.

My Job Landing Mindset eBook can help you see possibilities in situations that you see as daunting and dark.

I will help you see possibilities and shift your thinking with stories and anecdotes I have experienced myself and with clients.

Here is the link to get your copy: The Job Landing Mindset eBook
Be Well!
Lisa
Lisa Rangel – Executive Resume Writing Services
Chameleon Resumes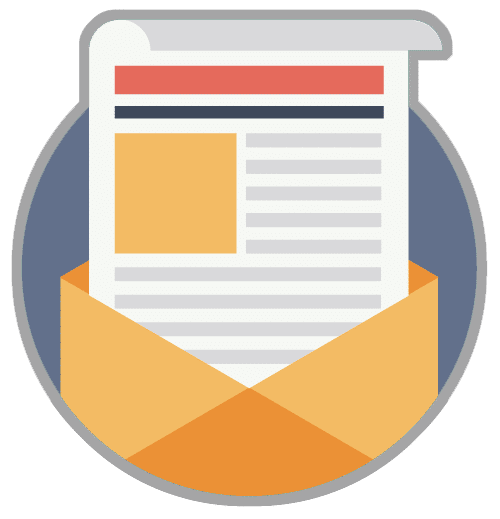 Landing your next job doesn't have to be an overwhelming, frustrating or time-sucking task. Get daily tips on how to find the position you deserve,  delivered right to your inbox:
The #1 addition every resume needs in 2023 and beyond.
How to get prepared for a job change even if you like the job you have.
How to handle a chaotic job market and where to focus your job-seeking efforts (hint, it's not the job boards).
Where to find great jobs without submitting 500 meaningless job applications.
How to slice through the Applicant Tracking System B.S. and land a 6- figure role you love.
How to track down the "unpublished job market" and have your pick of the best jobs out there.
How to write a resume that will hit hiring managers right between the eyes and have them scrambling to book your interview.
How to get up to speed with your online branding and write a LinkedIn profile that positions you as the #1 expert in your field.
How to approach job seeking with the "human touch" so you can keep the bots at bay.
And finally, access to our 4-stage META Job Landing system we've used with thousands of job seekers just like you.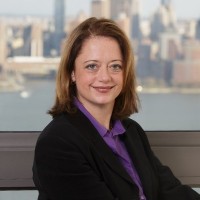 Lisa Rangel and The Chameleon Team are the only executive resume writing, LinkedIn profile development, and job landing consultancy who has been hired by LinkedIn and recognized by Forbes. Our 4-Stage META Job Landing System stems from decades of corporate and executive recruiting experience to position you to land your next 6-figure role faster.

Looking for an article on a particular topic? Use the search below...