Here's a pill that may be tough to swallow: most people have lackluster resumes. They tend to write extremely generic resumes that only showcase basic job duties. As a result, recruiters think they are dealing with someone who can only do the basics.
Achievement based resumes, on the other hand, help you stand out from the crowd because they give concrete examples of what you can do on the job.
Achievements are those things that made a lasting impact on the company or the client. Below you'll find some tips on how to write an achievement-based executive resume.
1. Embrace the use of verbs.
Often times people fail to use specific verbs in a resume, which leads to a very basic depiction of what they actually did on the job. Anyone can say "worked in accounting" but that doesn't really say anything about what your job entailed.
Consider using verbs that stand out such as "spearheaded" or "streamlined." For an in depth view on how to use verbs in a resume check out our "Interview-Generating Resume" eBook and video.
2. Don't shy away from highlighting your accomplishments.
Many people don't give themselves enough credit because they think it will make them sound conceited. The truth is that a resume doesn't require humility. In fact, recruiters want you to tell them why you're the right fit for the job!
As such, make sure to highlight your accomplishments in your resume. You can start by taking a look at any awards and recognitions you received while on the job. You can then list off any other achievements that perhaps you didn't get public recognition for. From there you can start narrowing down the best choices and writing them in bullet form.
3. Show them the results.
Recruiters want to see that you produce results. You can do this in several ways including providing examples where you saved a company money, increased revenue or increased team productivity.
Make sure not to use stories or paragraphs on the resume (save those for the interview!) and keep it to simple bullet points.
4. Add numbers to those results.
Using quantitative examples (examples which include numbers) helps paint a very clear picture for the person reading your resume. One key question to ask yourself when looking for how you yield results is "By how much?"
For instance, perhaps you increased company revenue. This is a great achievement to highlight, but you can't just leave it at that. This is when you ask yourself "By how much?" in order to remind yourself to find some numbers that prove it.
Granted, you may not be able to get your hands on sales reports or other confidential information. Especially without giving away the fact that you're up to something (in this case looking for work elsewhere). If this is the case then you can always start tracking your own progress a few weeks in advance.
5. Highlight something you initiated voluntarily.
Recruiters always have an eye out for self-starters. After all, once you get to a certain level the last thing they want is someone who needs to be micro-managed.
This is why you should highlight projects that you initiated yourself. Did you get new business on your own? Did you volunteer to put the company 5k together? Are you mentoring other employees out of the goodness of your heart? These are all great examples of how you set out to achieve things on your own.
Writing an achievements based resume is a great way to highlight why you're a great fit for the job. By highlighting your successes you give the recruiter exactly what he's looking for right off the bat.
For more tips on how to write your resume sign up for our No-Cost "How to Design a Powerful Resume to Land Six-Figure Interviews and Get the Offer!" masterclass online training session.
Reserve your seat here: https://chameleonresumes.com/execrestraining
Be Well!
Lisa
Lisa Rangel – Executive Resume Writing Services
Chameleon Resumes
Post Updated: January 2020
Posted:
---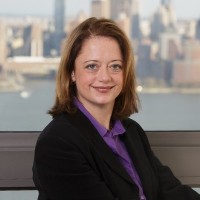 Lisa Rangel and the Chameleon Resumes team have helped over 6,000 executives and senior professionals land the 6-figure positions they deserve.
If you want to work with an elite team of former Fortune 500 recruiters, executive resume writers, and job landing experts so you can win the attention of hiring managers and land more lucrative interviews, sign up for an exploratory call so we can discuss how our 4-stage META Job Landing SystemTM can help you land your next 6-figure position.
---