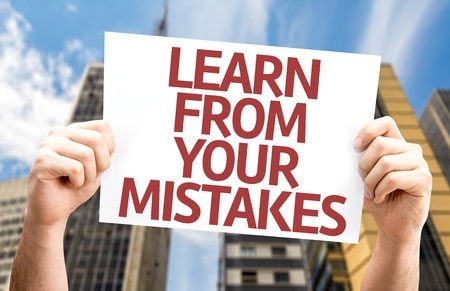 1 Foolish Mistake I See Smart Executives Make ALL.THE.TIME
And another one bites the dust….
Let's call him Derek, changing the names to protect the fallen…
I spoke with Derek last week. He is a highly accomplished, promoted-or-recruited-every-3-to-4-years, finance executive who really knows his stuff.
He has made a ton of money for his clients and his employers. 
Recruiters, Managing Directors of other firms, and competitors always sought Derek out to explore the possibility that he might join their firms. 
Sometimes Derek had the chat… sometimes he just did not have time. 
Frankly, he liked where he was working and was doing so well, that he did not think he would ever need to leave. 
He just kept working…really hard.  And in a smart way, too, for his clients. He brought them win after win after win.
His client success has been awesome… and he was rewarded handsomely by his company.
Until our call last week….
Derek told me his largest client is dissolving. The loss of this client will be devastating to his book of business and his position within the company.
He needs to start to be proactive about looking for a job, after never having to look for a job for the last 23 years. 
He had not ever thought of looking for a job since he felt so secure where he was working and solid in his overall career. He thought he would either retire there or get headhunted again for a better gig, like he always had.
Until things change….
Now he does not have the big client to leverage and he has NEVER had to proactively look for a job.
#1 Foolish Mistake I See Smart Executives Make ALL.THE.TIME?
Success can make highly-driven, smart executives think they are invincible and that job loss can never happen to them…
Until it does….
I am not criticizing Derek…I am guilty of thinking the same thing, frankly.
However, I was saved before disaster happened…
Back in 2007, I was on the top of my game. Doing extremely well at the recruiting firm where I worked and reporting directly to the President of our mid-sized organization. I thought I would always be in demand and I did not even have a resume done, in the 9 years I worked there. (hang my head in shame now that I look back on it).
Then my friend, who was equally on top of her game, got canned. 
Just like that….
Despite her amazing accomplishments, she did not get along with new management and BAM! one day she was just out.  She was devastated.
And three months later, my boss, yep, he was out, too, after almost 2 decades with the company….He acted like he was hit by a bus.
Among the career carnage, my booted-at-the-time friend said to me, what has been the best and most-shared-since-i-heard-it piece of advice, 
"Pretend you're fired today. Make a list of all of the activities you would do to start networking and looking for a job. And while you are working, do a little bit of it every week to keep your feelers alive and ready, if you need them. No one is safe."
I know "No one is safe" sounds a little dramatic and fear-laden… But that advice saved my mental state over the next few months when my job was eliminated and I had a job in place already from the "do a little bit of it every week" job search work my friend told me to do.
So I am forever grateful and I share it every chance I get.
And I wish Derek knew it…but he knows it now….
If you want to learn 6 common, but crucial, job search mistakes that can stand between you & job landing success, attend my No-Cost "6 Deadly Job Search Mistakes Preventing You from Landing a Job" training session.
Click this link to reserve your spot for the session of your choice
Be Well,
Lisa
Lisa Rangel – Executive Resume Writing Services
Chameleon Resumes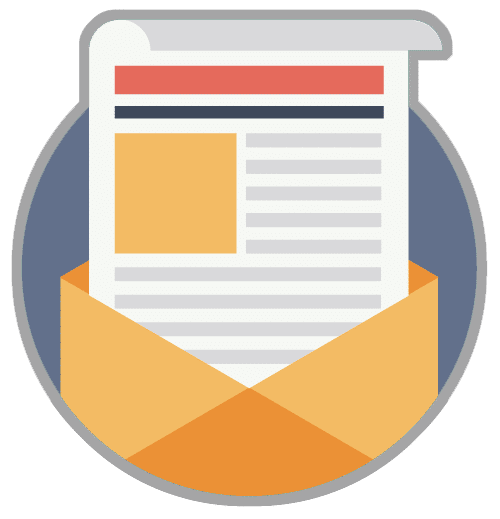 Landing your next job doesn't have to be an overwhelming, frustrating or time-sucking task. Get daily tips on how to find the position you deserve,  delivered right to your inbox:
The #1 addition every resume needs in 2023 and beyond.
How to get prepared for a job change even if you like the job you have.
How to handle a chaotic job market and where to focus your job-seeking efforts (hint, it's not the job boards).
Where to find great jobs without submitting 500 meaningless job applications.
How to slice through the Applicant Tracking System B.S. and land a 6- figure role you love.
How to track down the "unpublished job market" and have your pick of the best jobs out there.
How to write a resume that will hit hiring managers right between the eyes and have them scrambling to book your interview.
How to get up to speed with your online branding and write a LinkedIn profile that positions you as the #1 expert in your field.
How to approach job seeking with the "human touch" so you can keep the bots at bay.
And finally, access to our 4-stage META Job Landing system we've used with thousands of job seekers just like you.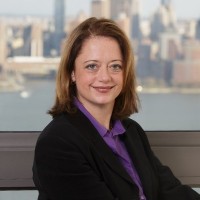 Lisa Rangel and The Chameleon Team are the only executive resume writing, LinkedIn profile development, and job landing consultancy who has been hired by LinkedIn and recognized by Forbes. Our 4-Stage META Job Landing System stems from decades of corporate and executive recruiting experience to position you to land your next 6-figure role faster.

Looking for an article on a particular topic? Use the search below...